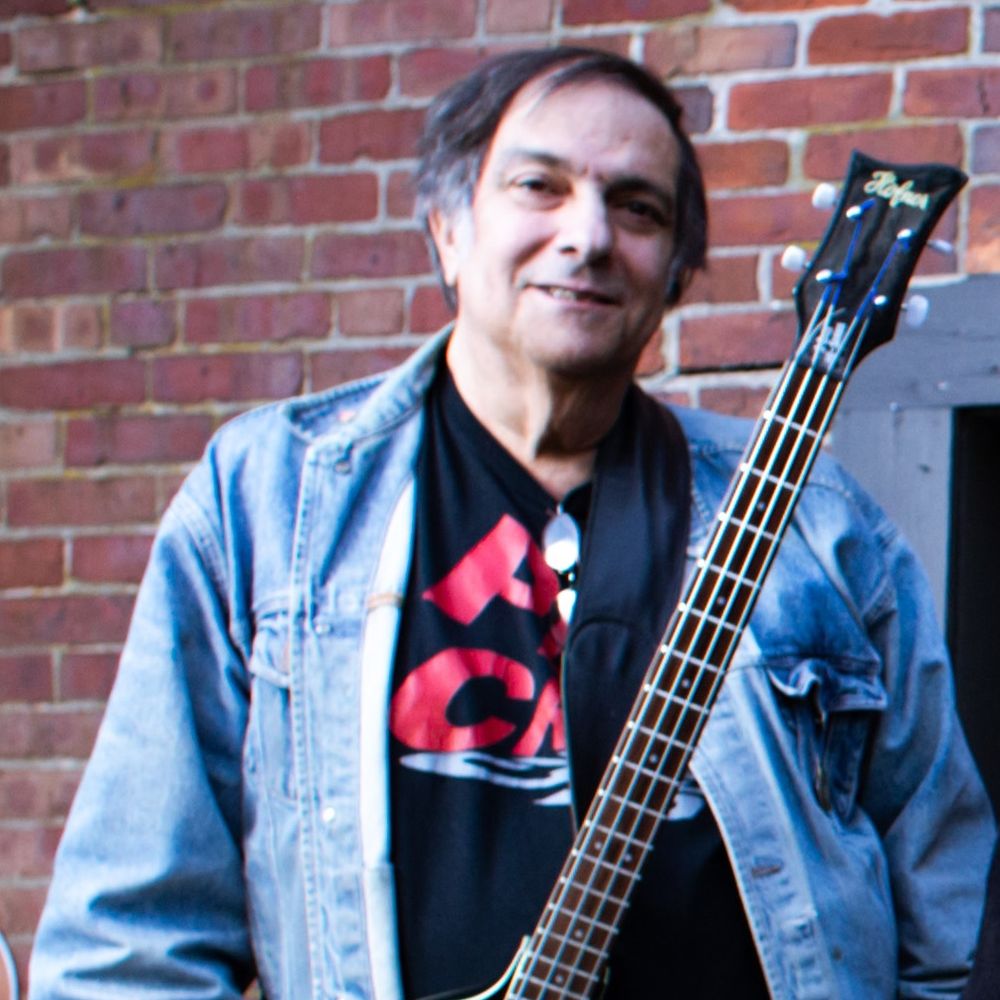 David Scaltreto
Bass, Lead Vocals, Backing Vocals
David has been a fixture on the Boston music scene since the 70's, playing in such acts as Loose Change, EMF, The Phantoms and other bands. His band, Major Disturbance, was a favorite of late 70's/early 80's DJ's, and David's original songs, Baby You're Gone, Sacrifice and Nasty, received significant airplay. Major Disturbance was a favorite of the classic rock club The Rat, The Channel, Bunratty's, Chet's Last Call and other clubs. Since Major Disturbance disbanded in 1984, David has played with The Risen, Ringin' in the Ears and other bands. He is excited about Perfect Crime and working with such accomplished veteran rockers.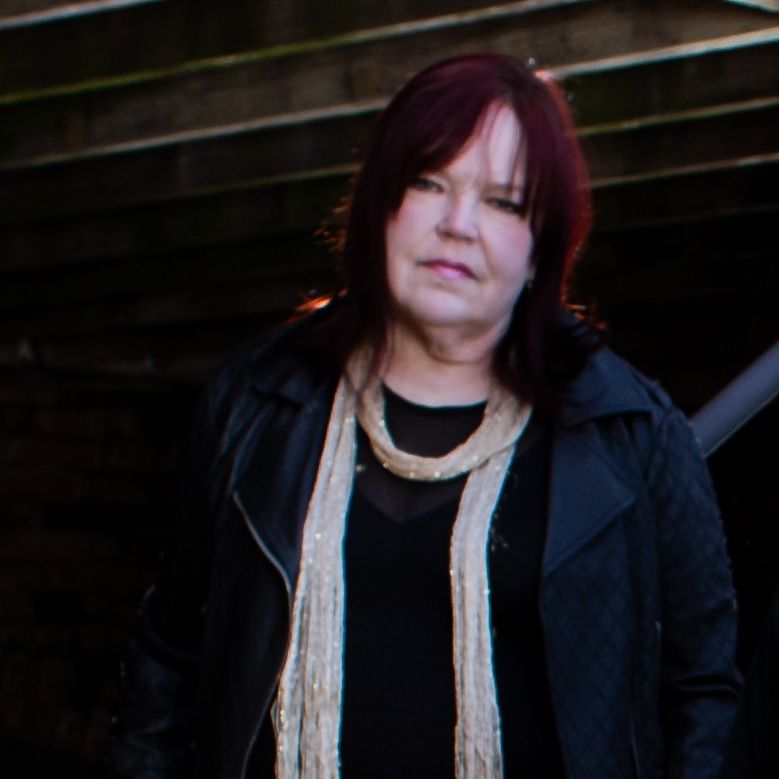 Dawn Evans Scaltreto
Piano, Organ, Synthesizer, Harmonica, Percussion, Lead Vocals, Backing Vocals
A classically trained vocalist and organist, Dawn loves to bring out the edge with layered vocals, growling keyboard dynamics evocative of Deep Purple and other 70's Hammond B3 greats, with a splash of rolling honky-tonk piano to play a full range of classic rock hits. While working in '82 in the all girl act, The Avengers, she met David Scaltreto, and later joined his project, Major Disturbance. In recent years, playing with classic rock bands The Risen and Ringin' in the Ears, Dawn looks forward to rocking Boston and beyond with Perfect Crime. She is a professional artist and illustrator in her day job.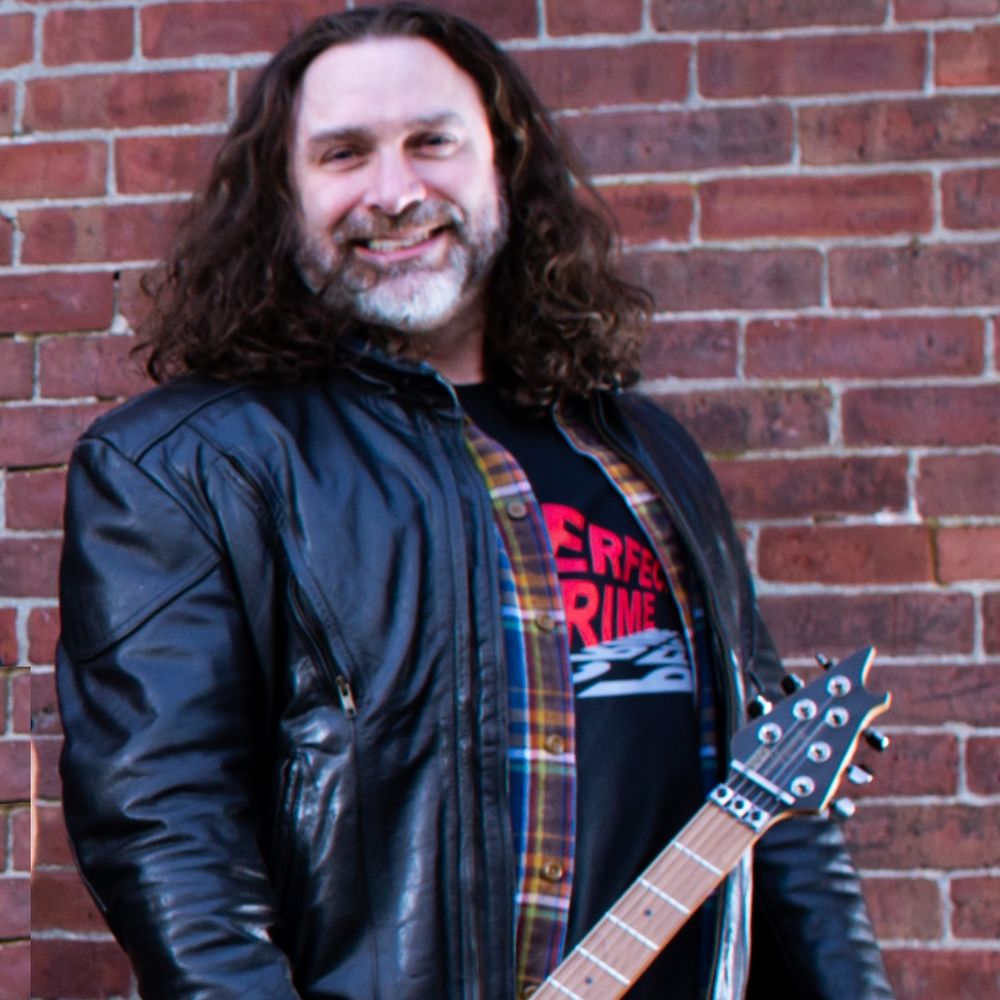 Caleb DeGrenier
Rhythm Guitar, Lead Vocals, Backing Vocals
Caleb brings more than 25 years of singing and playing experience. He was a singer/songwriter with The Clarences out of Troy, NY in the late 90's and more recently performed with The Leftovers, singing lead and harmony on an array of classic rock songs by popular artists such as Tom Petty, Weezer, The Black Crows, Huey Lewis, and Van Halen. Caleb also occasionally can be found joining other musicians to perform at weddings and parties singing ballads and BBQ-friendly classic rock. Caleb brings energetic rhythm guitar, soulful lead vocals, and provides outstanding backing harmonies, which we have come to expect from Perfect Crime.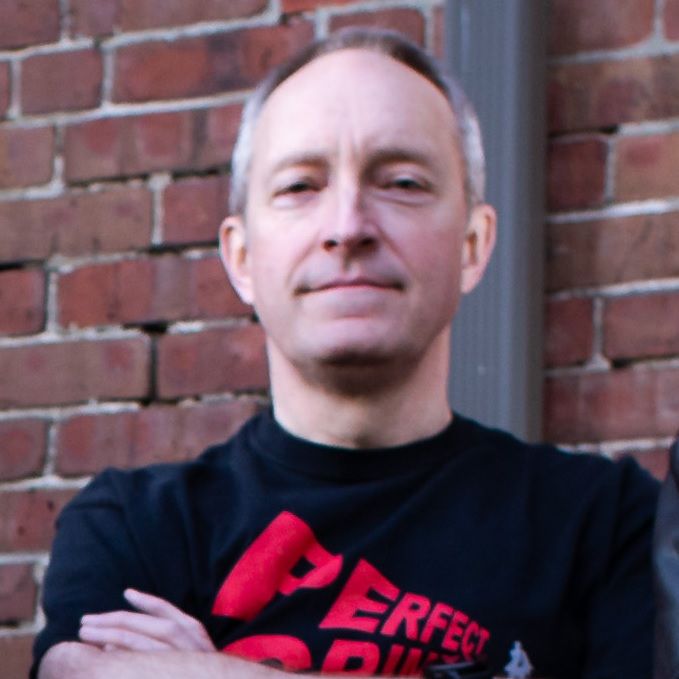 Jeff Brooks
Drums, Percussion
Jeff has been playing drums for over40 years. From garage bands in high school, to rock, blues and wedding bands in college, doing studio work and teaching drum lessons, playing timpani in Duke University's summer orchestra, playing with the Luther Ingram Band's "comeback tour" in the 90's, to being the full-time drummer for 2 years in a professional touring cover band (Mike Edwards and the Banned, managed by East Coast Entertainment, contracted with the Pink Floyd Laser Show Co, and opening for acts such as Bonnie Raitt, Delbert McClinton, Bachman-Turner Overdrive, Dr. John, Three Dog Night, NRBQ, etc.), Jeff loves playing different styles and feeds off the energy of the crowd.
Mike Onessimo
Lead Guitar, Rhythm Guitar, Talk Box , Sound Engineer lighting and Special Effects
To round things off, Mike brings with him more than 40 years of guitar playing experience. Mike is also no stranger to the Boston area rock scene, playing with such bands as I.O.F., GroundFX, Head Unit, American Standard, and Pressed for Time. In the past Mike has opened for such bands as James Montgomery Band, and Digney Fignus and most recently members of the band Boston. Mike provides masterful lead guitar work and will often break out the Talk Box. Mike is responsible for the overall sound of the band. With his engineering background, Mike helps ensure the overall excellence of the sound quality, lighting and mixing.